Hanepoot & the Biggish Band has a busy weekend coming up with 2 performances, on Friday 24 Nov in Rondebosch and Sunday 26 Nov in Somerset West.
The Biggish Band is lead by trombonist Jannie 'Hanepo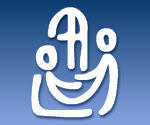 ot' van Tonder and plays strictly South African material, including some new arrangements of 'standards' by the likes of Errol Dyers, Zakes Nkosi, Hugh Masekela, Dollar Brand etc as well as some originals by Merton Barrow, Douglas Armstrong, David Ledbetter and Hanepoot himself. Expect to hear some Cape goema & Jo'burg marabi tunes ..

On Friday 24 November you can come and enjoy an evening of Food & Jazz in the Rondebosch Park with the Hanepoot & the Biggish Band, Turf Jamp Youth Jazz Band and Bob Mowday's Big Band.
Experience the tastes from the best outdoor restaurant in town offering delicious curries, calamari, vegetarian food and droolishish pancakes. The evening is part of the St Luke's Hospice fundraising weekend which continues on Saturday with their Annual Fete, also in the Rondebosch Park. On Friday Hanepoot & the Biggish Band will play a 45 minute set starting 19h00, and entrance is free, donations welcome in lieu in entry fee. Rondebosch Park is located on Liesbeek Parkway / Campground Rd between Rondebosch common and Newlands.
On Sunday 26 November the Biggish Band is opening the Helderberg Nature Reserve 2006/7 Sunset Concert season in Somerset West on Sunday, November 26.

This event is hosted by the Friends of the Helderberg Nature Reserve, who run the Educational Environmental Centre at the Reserve. This Centre introduces young learners from the Helderberg area, including Macassar and Nomzamo, to the importance of our rich environmental heritage, and especially of conserving our fauna, flora and water. The Friends of the Helderberg Nature Reserve supplement the salary of a conservation officer by generating funds from this Kirstenbosch-style Sunset Concert Series in the Reserve on Sunday evenings throughout the summer. Tickets are R30 and R15 per scholar and the band plays from 17h30 to 19h00; the gates close at 20:00..
A map with directions to the Helderberg Reserve is at the bottom of this newsletter.
---
Other Biggish Band gigs coming up:
---
*If you have problems viewing the images in your emailed newsletter
view the press release online at http://www.jazz.co.za/hbb/pressreleases/061211.htm



brought to you by