Jasper Cook who's just moved down from Gauteng as our new Bass Trombonist. Jasper (or 'Jazper') and Hanepoot share some common groun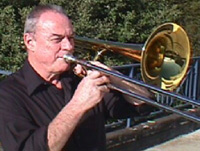 d in that they both spent time on the road with the legendary Joburg group, the African Jazz Pioneers led by Bra Ntemi Piliso. Hanepoot was with AJP for just more than a year during the turbulent mid-eighties, with Jasper later being a veteran of 9 years with the band, recording several albums and completing some major international tours.

On Friday at Joseph Stone the Biggish Band will take you through some new arrangements of South African jazz classics by the likes of Errol Dyers, Zakes Nkosi, Dollar Brand, Chris McGregor, Hugh Masekela, etc, as well as some originals composed for by Merton Barrow, David Ledbetter, Douglas Armstrong, 'Hanepoot' van Tonder and others. The music includes Cape Town goema, Johannesburg marabi, big band swing ... and even a tango!

Tickets are R40 from Computicket or at the door.
Here's a map to the Joseph Stone Theatre, which is on the corner of Protea Rd & Klipfontein in Athlone (accross from the corner of Thornton/Klipfontein)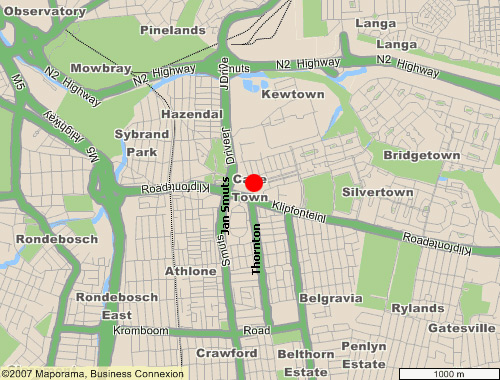 ---
Some other Biggish Band gigs coming up:
June 2: Athlone Music Academy fund raiser, Joseph Stone

August 12 Silver Tree Restaurant, Kirstenbosch
---
*If you have problems viewing the images in your emailed newsletter
view the press release online at http://www.jazz.co.za/hbb/pressreleases/070320.htm