This 18-piece big band led by trombonist Jannie 'Hanepoot' van Tonder plays a collection of strictly South African Big Band Jazz, including new arrangements of SA 'standards' by the likes of Errol Dyers, Zakes Nkosi, Hugh Masekela and Dollar Brand, as well as originals by Merton Barrow, Douglas Armstrong, David Ledbetter and Hanepoot himself.
You'll hear some Cape Town goema and Jo'burg marabi tunes, some trad big bandswing and perhaps even a tango..
On Friday Hanepoot & the Biggish Band kick the evening off at 7pm with a 45-minute set, followed by the Little Giants, the South Peninsula Alumni Jazz Band and Sound Image.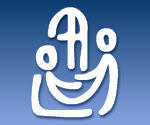 Quench your thirst in the Beer Garden. Experience the tastes from the best outdoor restaurants in town offering delicious curries, calamari, Chinese, Thai and vegetarian food, and droolishish pancakes.
The evening is part of the St Luke's Hospice fundraising weekend, which continues on Saturday with their Annual Fete, also at Maynardville. Entrance is free. Donations are welcome in lieu of the entry fee.
Maynardville is located in Wynberg, opposite the police station and magistrates court.
---
Some other Biggish Band gigs coming up this year:
11 November: Nitida Wine Estate, Durbanville
24 November: Cape Farmhouse Rocks, Scarborough
2 December: Obs Festival, Observatory
9 December: Somerset West Botanical Gardens
---
*If you have problems viewing the images in your emailed newsletter
view the press release online at http://www.jazz.co.za/hbb/pressreleases/071031.htm

brought to you by